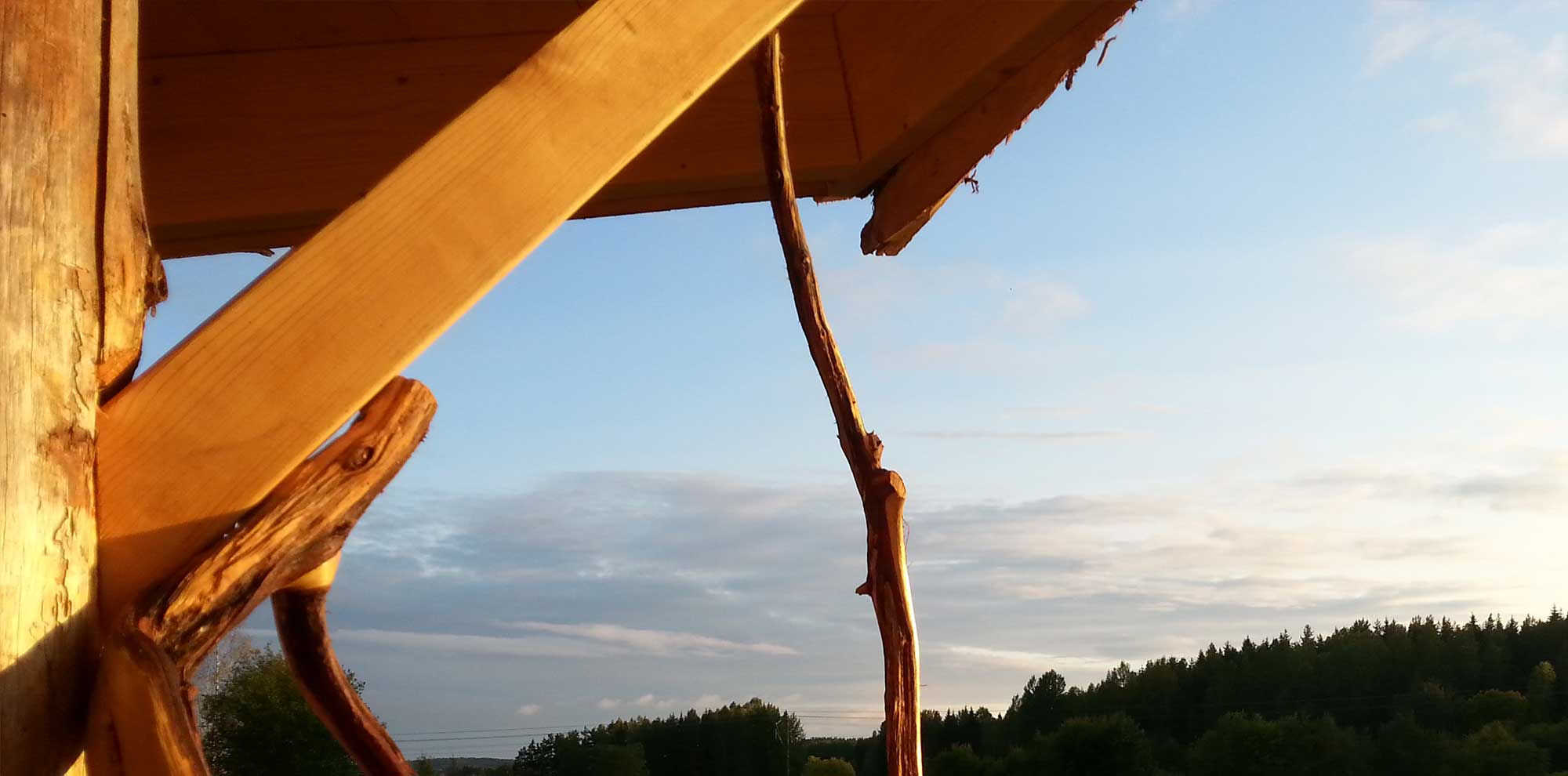 Ängsbacka part 2
Filling in the roof.
A grass roof can be super beautiful, however it is super heavy aswell. For the grass to be able to root well you are looking at at least about 15cm of soil, this healthy growing soil has a lot of organic matter which can hold a lot of moisture, making it really heavy. Not what our roof was build for.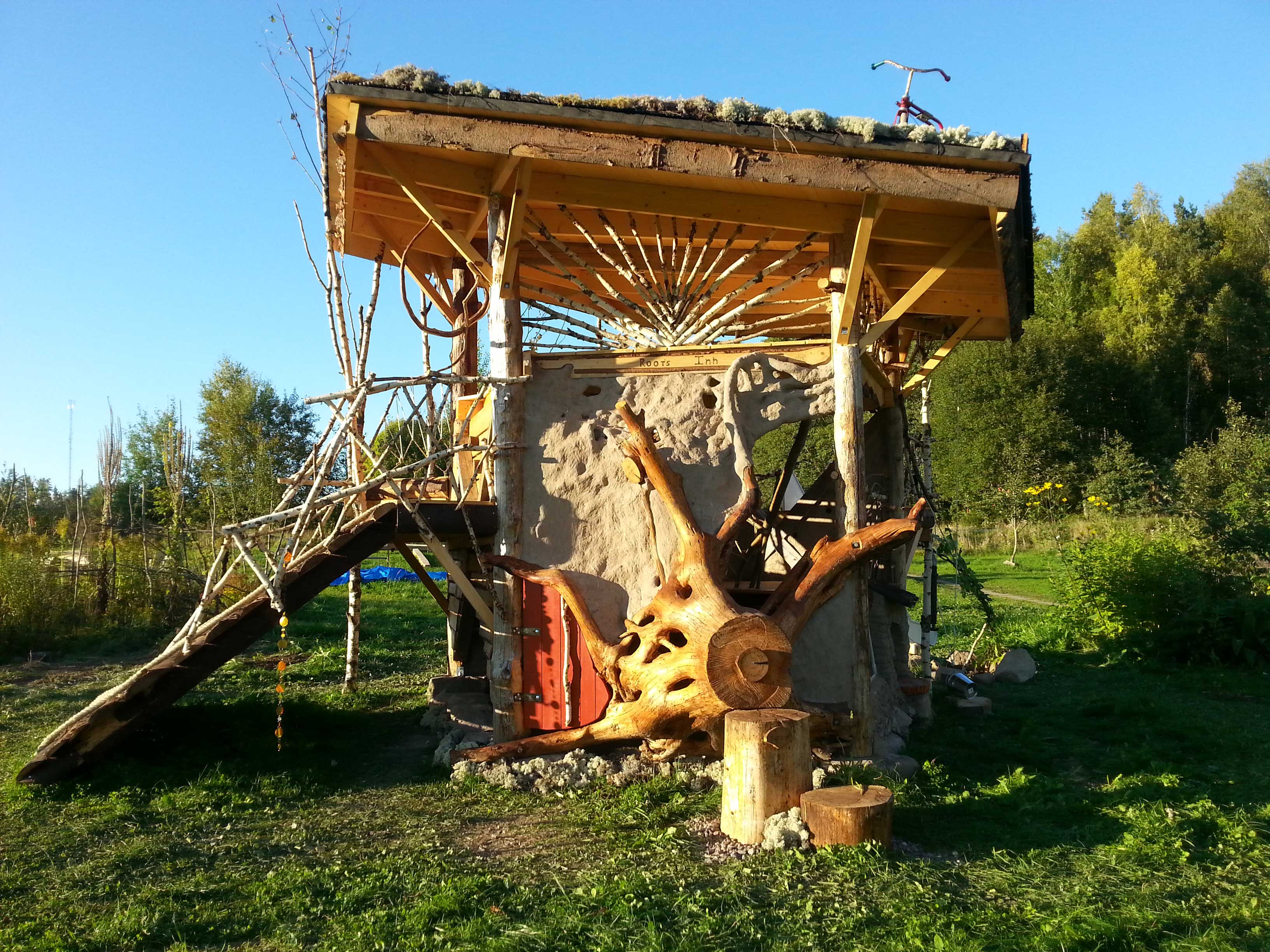 So, instead I decided to try a moss roof. Not Sedum (small succulent plants), but moss. The light fluffy stuff, growing on rocks. After the roofing paper, and plastic plates specially developed for green roofsWe put on about 5cm of sand, (which drains water) and has very little nutrients in them, together with some rocks/gravel tossed in, and a tiny bit of some growing soil (I don't know why, that just felt right).
Selecting moss for your green roof.
When selecting your moss it's important to look for habitat that is similar to the roof that you want it to thrive on. So in our case: Full sun, full wind and arid conditions. So if you were to go to the forest picking up the wet starry moss growing in shaded sheltered places, chances are it will die on you very quickly….. So we tried to find open, dry full sun thriving moss. And we found some. Time will tell wether it likes the roof aswell. 🙂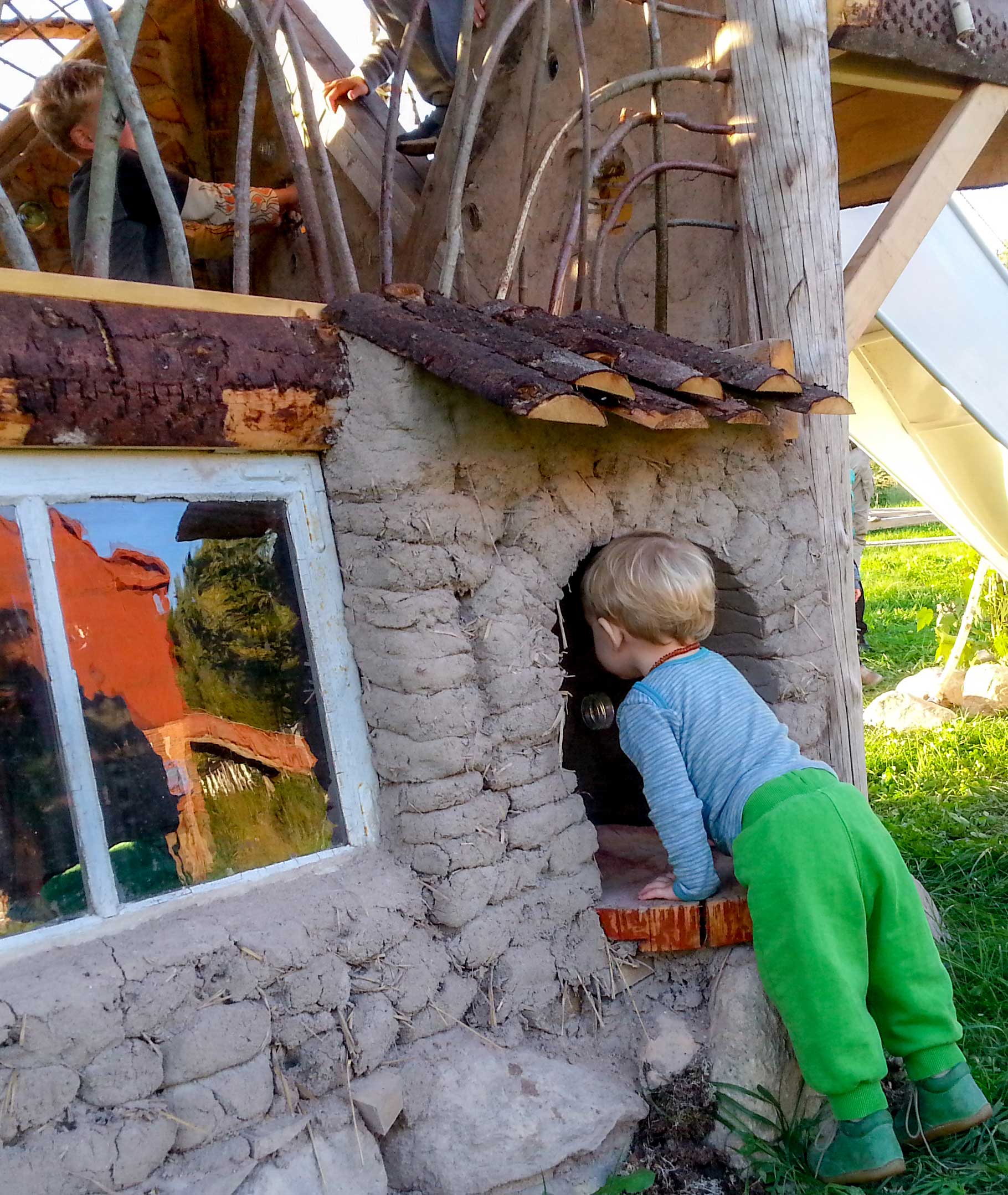 Childproofing the building
Though it is build for adventures kids and not too worried parents, it was good to build some reiling here and there. What I found was though is that it is sometimes hard to distinguish between 'keeping kids from falling' and 'another fun thing to climb on'.
Extra's
From an old jockey wheel carpenter Jan made an pully for the kids to pull up and lower a bucket, and from an old metal pipe and top of a chimney I made a little play thing to throw the stones trough.
A round welded chain was put at the end of the slide, with strings leading back to the building. Green climbing plants can climb here and thus form a green tunnel for the kids to slide through.
Glass jars with lids in the wall provide not only light but also great hiding places for treasures, not to mention the big hatch in the floor!

On the 21st of september 'Roots Inn' was openened during the Conscious Parenting Festival. Here is a little video of the opening. Skip to 50s. to see the kids storm their new playhouse and the final result of the build.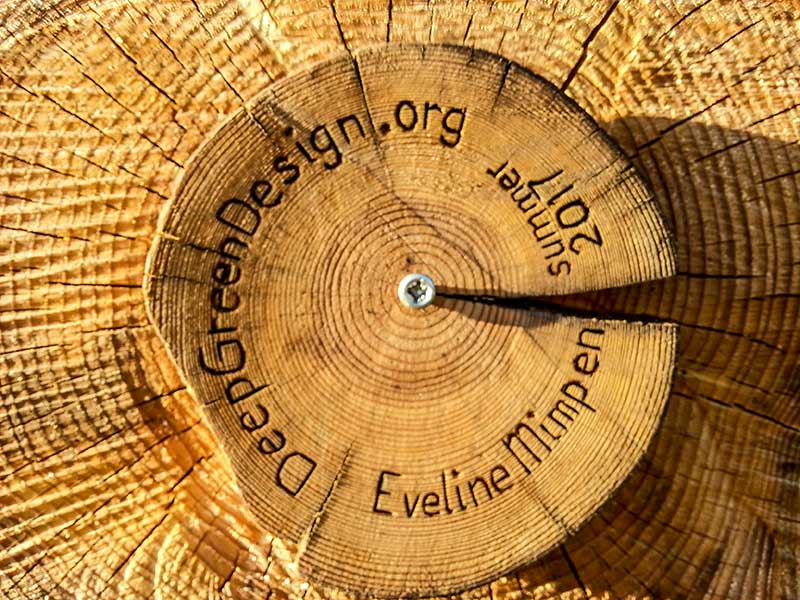 Special thanks to: Jimmy L.. Thomas Fr., Nisse, the EVS 'dream team', Maria, Marcus, Team Dreadz Stephanie and Robert, Jan, Ida and Vero and all other volunteers helping out during the build!
Trackback from your site.